Presentation and Dissemination Committee
The Presentation and Dissemination Committee (PDC) is a sub-committee of the Statistical Policy and Standards Committee and its main responsibilities are:
developing and maintaining professional standards for presenting and disseminating official statistics
ensuring accessibility of official statistics for all users
It aims to meet its responsibilities by building capability, setting and raising standards, sharing best practice, encouraging innovation and celebrating success.
Sub-groups
The PDC has three sub-groups and two champion networks: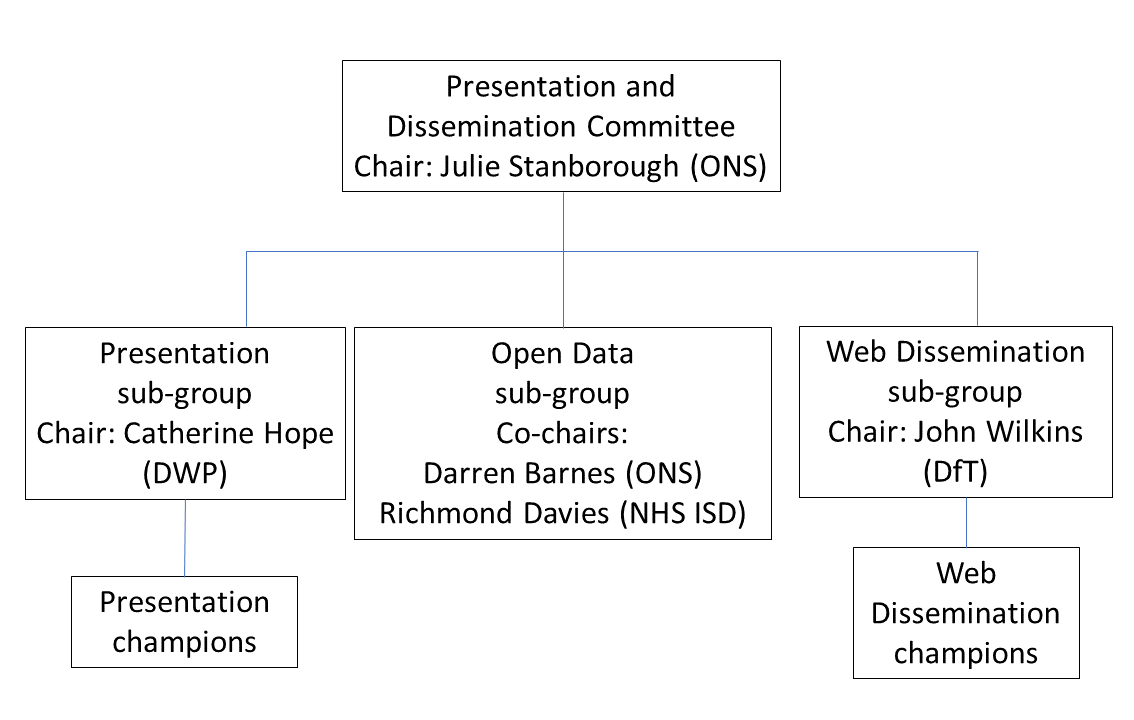 Presentation sub-group
The presentation sub-group aims to seek out and share good practice and innovation in the presentation and dissemination of statistics.
Web dissemination sub-group
The web dissemination sub-group leads on presentation and dissemination across all GSS web platforms with the aim to produce the best experience for users.
We cover all platforms for disseminating publications, all GSS interactive dissemination platforms and the GSS Data Project.
We aim to encourage and set best practice in this area, and work closely with the Government Digital Service.
Open data sub-group
The open data sub-group aims to:
improve understanding of the open data landscape across government
gather evidence of user needs for open data
promote and embed best practice in publishing open data, in the most cost effective and strategic way possible