Congratulations! – fantastic achievements
I recently gave a review of the last 12 months to the National Statistics Executive Group and the UK Statistics Authority Board. I stressed the brilliant achievements that have been made by colleagues in ONS and across the Government Statistical Service, especially in the priority areas in our strategy of economic statistics, contribution to public policy and building data capability through better technology and investment in skills. The last year has been a big year for delivery against our plans even though it has not all been plain sailing and there are many areas we know we can and will do better. I would like to thank everyone who has worked so effectively in the many and varied teams that have made these efforts such a success.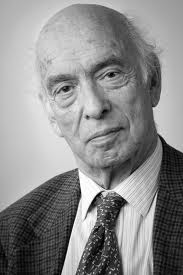 The coming year marks the tenth anniversary of the creation of the UK Statistics Authority and the 50th anniversary of the Government Statistical Service (GSS). Those 50 years span enormous change and advancement of statistics and their use. It is worth reflecting on the statistical landscape 50 years ago. Claus Moser was just appointed into the equivalent of the role that I now hold at a time when radical reform was needed to statistics in government. There were demands for good quality statistics on housing, employment and the economy. Society was going through radical changes and social and economic policy was being made on incorrect and out of date statistics. Data was not being shared efficiently across government delaying its use in decisions. There was duplication of work in some areas and gaps in others. It lacked a joined-up approach across government.
Claus recognised the efficient utilisation of statistics within government relied on statisticians working across departments but with a greater central coordination. He put forward a series of recommendations which were accepted and the newly formed Government Statistical Service was born.
Claus's early work to meet the increased and growing complexity of demands on the GSS was a springboard for analysts to be at the heart of good decision making. 50 years later to meet today's needs we are delivering faster, more fine grained and more relevant statistics and drawing on data sources and data science techniques that were unimaginable back in 1968.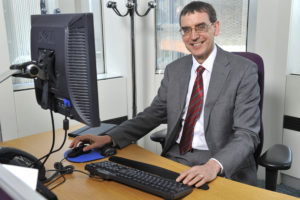 Across the GSS we are doing fantastic things with statistics in an environment where many of the challenges would be recognised by those who came before us. We are evaluating how success at school links to success in the workplace. Using real time information on PAYE data we can understand changes to the labour market faster than ever before. Creating a service offer we are helping charities working with ex-offenders to assess "what works". Our economic statistics research programme is enriching our understanding of productivity. Using machine learning we are finding insights from complex data to help make better decisions. We are keeping the show on the road with regular outputs in the face of all kinds of new challenges from data collection through data management, methods and security to communicating our findings.
Within ONS we are creating an organisation that is a great place to work and are delivering a unique public service. At a time of real challenge for our country we are stepping up. We can feel proud of what we have achieved, can be inspired by those who came before us 50 years ago and confident that we are getting into shape for the future.
John
PS Number one in the music chart in the week the GSS began was 'Congratulations'.