This item is archived. Information presented here may be out of date.
Demystifying the Best Practice and Impact team (BPI): my secondment experience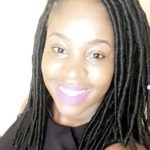 Why did I participate?
When I learnt about this two-week secondment opportunity with the BPI team around the corner (literally!), I wanted to join almost instantly. Before this experience, I had a vague idea of the division's functions and its place in the organisational structure at the Office for National Statistics. I decided that a secondment would give me the chance to learn more about it.
They are flexible when it comes to secondments. I was given the choice to split the two weeks into chunks, or to even work with a particular team. BPI's business delivery manager Marina and the rest of the team were very welcoming. They supported me well during this stint.
Because of this opportunity, I now understand how the team supports the GSS – it acts as a consultancy service.
What was I doing?
Ultimately, I decided to spend time with each of the teams that constitute the BPI division (which were Good Practice, Harmonisation, and Quality Centre).
My first assignment was to conduct an implementation review on their harmonised principle of national identity. Essentially, this means looking for similarities and differences in the questions asked by surveys on this topic. These reviews help to make statistical outputs comparable and coherent across government.
Further, I attended a quality statistics in government course. I highly recommend this course to anyone looking to improve the quality of administrative data sources or surveys.
In my time with the team, I also conducted desk research to feed into the newly proposed GSS user engagement strategy. It is being designed, with all departments in mind, to enhance engagement with the users of their statistics.
Something useful
I discovered a valuable resource, namely the UK Data Service website. This is something I will continue to use beyond my experience to learn more about different surveys conducted by various government departments. It is even possible to access questionnaire documentation for many surveys through this service. Data sets can also be obtained from them for secondary analysis purposes.
Some final words…
You might be thinking "just two weeks?" Honestly, I feel as though this worked quite well for me given my other commitments and I was still able to learn a fair amount.  You have nothing to lose and so much to gain. Like I say they're flexible – email gsshelp@statistics.gov.uk to ask any questions you may have!
Farewell for now BPI! No longer a mystery.
Somehow, deep down, I feel we may cross paths again…