This item is archived. Information presented here may be out of date.
Hanging on the telephone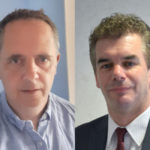 Today (18 November 2020) is African Statistics Day – an annual event that aims to promote the value and importance of statistics – with an emphasis on its value across Africa.
This feels like the perfect opportunity to share some of the international partnership work being done by the Office for National Statistics (ONS) in parts of the continent.
Nick Palmer and Andrew Phelps share an update from the International Development Team…
The ONS is having to change the way we collect our data – and we are not alone. Our experiences and lessons learned in having to suspend the face-to-face interviewing of our country-wide field force and replace it with a telephone equivalent are being shared with statistical offices in other countries.
This in turn is contributing to a new wave of global statistical capacity building, tying in with the guidance offered by the statistical functions within the United Nations (UN), the International Labour Office and World Bank.
Through our on-going partnerships with the national statistical offices (NSOs) of Rwanda, Kenya, Ghana and also the UN Economic Community for Africa, we in the ONS International Development Team have placed ourselves at the heart of this global knowledge sharing and have compiled a collection of important advice and guidance about switching from doorbells to dialling tones.
To help share the learning about telephone interviews we have produced a guidance paper aimed not only at our colleagues in NSOs overseas but also any anyone who may find themselves in the position of having to implement a telephone survey for the first time. Of course, the guidelines are for countries to interpret within their own living and working environments, and what may be best practice in the UK, for example, may not necessarily translate well into other cultural settings.
The paper firstly signposts the range of comprehensive technical advice published by the above-mentioned international statistical bodies. This advice is being updated regularly and so the links to it are very much alive. The additional value of our paper arises through our filtering of that sometimes-difficult-to-wade-through material into a set of important considerations with some detailed, practical examples of how to do things, with a few hints and tips along the way.
There is plenty of traditional statistical stuff in there such as reminders to think carefully about sampling, the potential for biases, appropriate estimation methods, and how to interpret results. Linked to these are some fundamental topics that also require the application of some good old common sense and imagination.
For example:
How many people have actually got telephones?
How might we get the phone numbers from those that do?
Do we need to offer incentives to get the required response rate and, if so, what should we tempt people with? (And what can we afford?)
For some practical help we collated some examples of existing questionnaires and the conversations that would usually need to go with them. We also describe how to set up and manage a team of telephone interviewers. This ranges from prescribing the calling expectations of each interviewer (see the example below) to reminding people not to chew gum during the interviews!
"You must make up to 10 calls to try and these must be spread between 9am and 7pm on different days of the week, with at least 2 hours in between call attempts. At least 3 calls should be at the weekend, or after 5pm."
Avoiding refusals features highly in the guidance – although nothing can be guaranteed of course. Preparing the interviewers to be able to answer the following kinds of questions is regarded as essential:
Where did you get my name and telephone number from?
Is this survey compulsory?
Why should I bother? What good will come from me doing this survey?
What will happen to my answers after this? Is the survey confidential?
Some examples of good practice are mentioned and some of these pick up from activities in other countries. For example, in Rwanda the statistical office has liaised with village chiefs in rural areas to help encourage selected households to participate in the telephone interviews and ensure phone numbers are correct.
This appears to be similar to the "knock and nudge" approach being trialled by the ONS, which may use our existing field interviewers in a role similar to that of the chiefs. The compilation of guidance such as this is just one of a number of activities carried out by the ONS International Development Team in its mission to share knowledge and build statistical know-how globally, in particular among developing countries.
For more information about ONS international development programme see International Development Team. And for more information on how ONS has transformed its survey data collection due to COVID 19 see Ensuring the best possible information during COVID-19 through safe data collection.