This item is archived. Information presented here may be out of date.
How to have an effective online meeting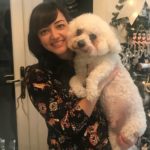 Online meetings have become the norm for most of us over the last two weeks. So here are some tips for getting the most out of these virtual discussions.
Chairing a meeting
Basic tips
Set an agenda and be clear about the purpose of the meeting.
If you use Microsoft Outlook you can take notes in OneNote (using the "Meeting Notes" button in the Outlook calendar). This will also automatically check off an attendance list for you.
Ask everyone to mute their microphones when chairing a large meeting (over 10 participants).
Address any issues of substantial background noise early on.
Make sure you can see who has joined the call (if you're using Skype, use the participant panel  – a little logo of three people).
Make sure you know how to mute and unmute people (if you're using Skype you can do this via the participant panel).
The chair should read out the list of people on the call rather than ask people to identify themselves individually (unless nobody knows each other – then, introductions can be useful).
Check if anyone has any outstanding remarks or questions arising from the discussion at the end of each agenda item.
Send out materials in advance to give people a chance to reflect.
Invite individuals to comment – this will ensure that people stay engaged during the whole meeting.
If it is a formal meeting, agree the order in which people can contribute their comments (e.g. alphabetically).
Recap any key decisions at the end of the meeting – this makes sure that everyone is on the same page before signing off.
If you're in a meeting with a lot of people, and a small number are dominating the discussion with a lengthy topic that holds significance for only a few participants, ask them to have a follow up call after the conference call is over.
Building rapport
The lack of visual cues, such as body language, is perhaps the most significant barrier conference call participants meet when trying to communicate effectively. If you feel comfortable, consider using video. This will often encourage others to use their videos and break down barriers.
Giving presentations
You can share your screen to give a presentation, but this does mean that you're no longer able to access the Skype window (unless you have two screens). Consider whether this will affect your ability to effectively chair the meeting. If it will, ask a colleague to run the slides instead.
You can use tools like Slido and Mentimeter to get people to engage with presentations, particularly if you have more than 10 participants. Find out more about online tools to aid homeworking.
Dealing with silence
Silence is fine during an in-person meeting, but on a conference call, the quietness can lead to confusion. If you're in a situation where a direct answer is forthcoming but not immediate, try to describe the actions you're taking, e.g. "I'm just logging into my email now. OK. Searching for Karen's email". By narrating a small sequence of events, you can actively tell the other participants that you're still engaged in the call.
Ending the meeting
Conference calls can feel quite functional, so it's good to end on a positive note. Aim to finish the serious business with five minutes to spare and leave the team with something positive. In an ordinary meeting you would talk about your plans for the day, evening or weekend. Try and replicate this on the call.
Attending a Skype meeting
Basic tips
Speak loudly and clearly.
Use a headset if you can – not using one can create an echoey sound and allow a lot of background noise into the call.
Be prepared to expect and embrace call disruptions – it is likely your call will be disrupted by children, dogs or the bell ringing – find a way to laugh about it!
Put yourself on mute to minimise interruptions if it is a large meeting – but if it is a small meeting leaving yourself unmuted can help make the call feel more like a conversation.
Maximise the Skype window so you won't be tempted to multitask.
Make sure you have a way to reach out to the rest of the team if the connection drops out or the Skype link breaks (e.g. mobile numbers or email addresses).