This item is archived. Information presented here may be out of date.
Improving statistical quality: a year on from the GSS Quality Strategy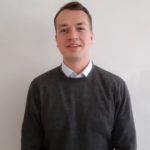 In June 2019, the GSS Quality Strategy was published. This was a collaborative project involving the GSS Quality Centre (part of the Best Practice and Impact (BPI) division) and the wider GSS.
The central aim of the strategy is to improve statistical quality across the GSS.
Goals and deliverables
To do this, we set out four goals, each underpinned by a set of deliverables. These deliverables are split between BPI and the wider GSS. The GSS Heads of Profession and the Quality Champions manage the GSS deliverables.
To implement the strategy, we asked government departments to draw up an action plan to outline what steps they would take to achieve the GSS deliverables. Departments were also asked to submit a progress report at the beginning of 2020.
There has been a strong respons: 23 departments have submitted action plans along with a further 20 progress updates.
Here, we highlight some of the excellent work that has taken place so far.
Goal 1: We will all understand the importance of our role in producing high quality statistics
Central to this goal is the work of the GSS Quality Champions network. This is a cross-government network designed to help deliver the Quality Strategy. The network currently has 48 members, representing 30 departments. Since the launch of the strategy, we have organised three network meetings. These have consisted of presentations and discussions on a variety of quality-related issues. All departments also take part in a range of other cross-government quality networks. For example, the GSS harmonisation , RAP and presentation champion networks.
Several departments are developing their internal quality guidance. The Department for Work and Pensions are changing their Quality Assurance (QA) logs to cover error reporting. This includes steps to take to resolve the error, lessons learned and mitigation to prevent similar issues recurring. Home Office are developing team-specific QA logs as part of a more consistent QA approach. This has included QA of data visualisations and dashboards. Examples of internal guidance have been shared across the network using Slack.
Quality Centre have continued to work on producing new quality guidance for the GSS.
Goal 2: We will ensure our data are of sufficient quality and communicate the quality implications to our users
Many departments have provided details of initiatives to improve relationships with data suppliers. The Department for International Trade take part in regular calls on issues related to trade data. These calls inform suppliers of areas of interest to policy and press colleagues. This can then influence future data collection. Several departments have also improved the communication of quality to users. For example, the work done at the Ministry of Justice to add a Quality Statement for each publication.
Quality Centre currently offer a set of training courses on quality. Since launching the Quality Strategy, we have run 20 of these courses, with a total of 326 attendees. We are now working on making these courses available for online delivery.
Goal 3: We will anticipate emerging trends and changes and prepare for them using innovative methods
Members of the Quality Centre are working on the next National Statistician's Quality Review (NSQR) on data linkage. Significant progress has been made over the past year. Engagement with GSS stakeholders has taken place to better understand the state of current linkage work. As part of this, a data linkage symposium was held which featured contributions from several departments. Experts on a variety of data linkage topics have submitted articles for the NSQR. These now have been peer-reviewed in sessions with government and academic representatives. The final review will be published in the next couple of months.
The Methodology Advisory Service (MAS) continues to be a key provider of expert support to the GSS. MAS has received 50 requests since September 2019, of which 13 are currently ongoing.
Most departments have expressed a desire to horizon scan for upcoming issues. The Department for Education have a Central Statistics Standards Unit with dedicated staff working on horizon scanning. The Ministry of Housing, Communities and Local Government (MHCLG) encourage innovation sharing via their "statistician's gatherings".
All departments are reviewing their publications to ensure that they meet user needs. The Office of Rail and Road (ORR) had a review of their compliance with the Code of Practice for Statistics for their rail statistics bulletins. Particularly positive feedback was received for their new data portal . They have since launched a user engagement strategy to learn more about their users.
Goal 4: We will implement automated processes to make our analysis reproducible
Most departments are increasing the amount of automated processes used in statistical production. The Department for Digital, Media, Culture and Sport have documented the automation process for each project. This has led to a more efficient QA process for non-coders, made code easier to replicate and given greater clarity to code comments.
There is evidence of a commitment to upskill GSS members through training. There is also widespread engagement with the Reproducible Analytical Pipelines (RAP) Champions network. This network now consists of 85 members across 33 departments. Some departments have also set up internal networks. The Ministry of Defence have recently set up an internal RAP working group. This consists of a senior lead on organisational issues and champions to engage with cross-government groups. A set of mentors then support other teams' projects and outputs.
BPI continue to support the implementation of RAP across government. Introductory training courses on RAP have been developed. We also continue to offer consultancy services. For example, this project with MHCLG on rough sleeping statistics.
Want to find out more?
A progress update featuring a wider range of examples of actions from across the GSS is available.  If you would like a copy or any other information on the GSS Quality Strategy, contact: gsshelp@statistics.gov.uk.