Improving the GSS online experience…where are we now?
The new GSS website has been live in Beta for nearly 6 weeks now, after a mostly successful launch. Sure, there have been some issues to fix, some missing content here and there (thankfully nothing critical!) but generally site seems to be functioning well for you.
What have we been doing since the launch?
The first 6 weeks has focussed on monitoring the site to making sure it's stable, identifying and working through a list of fixes as they arise and building a bigger support team to provide the best service to you.
How has the site been performing?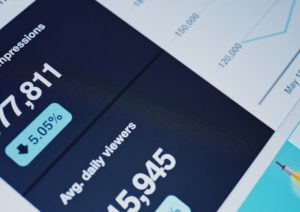 Total page views to the site have risen almost 20% compared with last year. There's a significant rise in mobile traffic, with views from tablets up 100% thanks to a new mobile friendly design!
Over 100 new content items have been published since launch day – no mean feat considering our new content editors have had to get up to speed with the site – well done everyone!
What have you been looking at?
A simpler structure means we can see clearly WHAT is performing well. The Learning and Development section tops the list, with the GSG Competency Framework the most-viewed page. Careers, Vacancies and Events follow closely in that order. In truth, there's not much between them – but we will share more detail over the next few months!
It's already encouraging to see some cross-GSS work such as the GSS Health pages and the MHCLG Homelessness Statistics Forum performing well.
The 23rd Methodology Symposium (July) and GSS Conference (October) are getting closer and they are right up there with the top performing pages – an encouraging sign as we had to transition the content during a key period for both!
What's next?
The site is still in a Beta phase, which means that it's fully working, but we need extensive feedback to test the site thoroughly, identify any issues with it and resolve them to ensure the best possible user experience when we move to live.
Some things we have on the radar include rationalisation of content (there's still some out of date stuff there!), and improving the overall search performance of the site, which has been inconsistent to date.
We're going to introduce some simple content guidelines to make it easier for you to write appropriate and engaging content for the GSS. Publishing content on any GSS-branded platform means a commitment from both us and you. We want to work together to ensure we continue to communicate with impact whilst providing channels that stay relevant and well maintained for the whole GSS community.
We're also continuing to build the GSS Slack network. It's an online community of cross-government statisticians who can network, collaborate and support one another in the wider mission to improve Government Statistics!
What do we need from you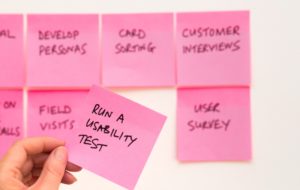 We need your help, as the user, to move things to the next stage…
GSS website
We need more feedback!
Thank you to all who have contributed so far – it's been invaluable… but we need more to ensure that we've covered all bases. Can we ask you to:
COMPLETE the enclosed survey
FORWARD it to your colleagues
We're asking you to browse the site and then for just 5 minutes of your time to complete the survey.
Slack
We're up to 500 colleagues on the directory there now…so why not join them? We're again, encouraging you to:
FORWARD to your colleagues and get them to sign up
Once you're on, you can set up your own public or private workspaces so why not try setting one up for your team or project and see how it can make things easier?
The GSS Good Practice Team are here to support you in doing this.