Promoting the Best Practice and Impact (BPI) division and the 5:57am train
I joined the new Best Practice and Impact (BPI) division based in ONS in August and thought I would share my experiences so far and the work we are doing across the Government Statistical Service (GSS).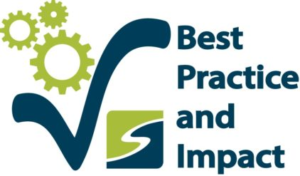 My name is William Perks and I am a statistician and social researcher. I joined the GSS in September 2014 so I have just celebrated my 4-year anniversary (where has the time gone?). I've worked across the GSS initially joining the Welsh Government (hello everyone there ?) and later moving to Economic Statistics in ONS (again hello to everyone there ?). My main passion during this time has been improving the quality and dissemination of our statistics, which brings me nicely onto the Best Practice and Impact (BPI) division.
For those who aren't aware of us we are a new division created last year, so we are coming up to our first birthday (hopefully there will be cake). BPI is headed up by Julie Stanborough (formerly Head of Profession at the Department for Transport and current chair of the GSS Presentation and Dissemination Committee (PDC)) and our chief focus is to support the GSS to improve government statistics i.e. to support you under the following 7 themes:
Set strategic direction across the GSS
Build capability in the GSS through training courses and workshops
Provide a consultancy function for the GSS
Share best practice across the GSS
Create tools, guidance and standards for the GSS to use
Foster a one GSS voice to the outside world and develop the GSS community
Operate a compliance function across the GSS to understand where improvements are needed
We are made up of the Good Practice Team, Harmonisation & Statistical Policy team (where I am), Quality Centre and the Methodology Advisory Service.
Some examples of our achievements to date have included working with the Valuation Office Agency (VOA) helping them to design a new revisions policy and running a series of seminars on innovation in analysis, starting at Scottish Government and the Department for Work and Pensions (DWP) with more planned for the future.

For more detailed information around what we do and our teams check out our page on the GSS website. To get in touch see the contact us page.
We are keen to talk with as many departments and analysts as possible to share our offer and better understand your needs so we can deliver you the best service possible.
Which brings me to my regular* 5:57am Newport to Manchester train that I am currently sat on, with a gentleman next to me snoring rather viciously. As part of raising our profile, sharing our offer and better understanding your needs we are touring various departments/conferences.
Today I am headed (currently through the beautiful Shropshire countryside) to NHS digital in Leeds, tomorrow I will be at the Department for Environment, Food and Rural Affairs in York, before stopping off at the Department for Education in Sheffield on the way home. Thank you to all those in these departments for attending and helping to organise these events.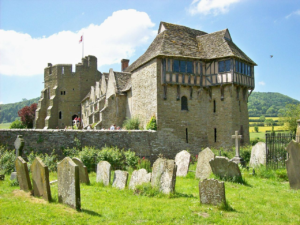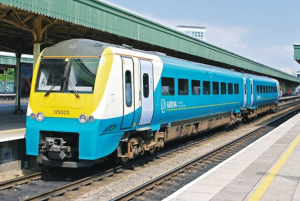 Next week I will be back on my usual* 5:57am train on my way to the GSS conference in Manchester so if you would like to find out more and talk to us directly please look out for me or one of my colleagues or come along to a stall we are sharing with the Learning Academy for more information or a brochure.

Action – If you would like us to come along and present the BPI offer at your department and discuss your needs we are really keen for you to get in touch either through our team emails or you can contact me directly at william.perks@ons.gov.uk. You can also tweets us @UKGSS.
Being a new division, we have been going through a period of rapid expansion and we still potentially have some roles to fill. So if you're passionate about improving government statistics, want to understand what best practice in statistics looks like or want to develop your consultancy skills and be at the heart of the GSS while working with a fun, supportive and engaging team (thank you to all in the BPI for making me feel so welcome so quickly) then keep your eyes peeled on Civil Service Jobs or the vacancies section of the GSS website.
I look forward to meeting and talking with as many of you as possible as we present across various departments and conferences, once again please don't be shy – get in touch!
*I'm not sure twice can count as regular or usual but twice in 2 weeks at this time in the morning sure feels quite often