This item is archived. Information presented here may be out of date.
Putting users at the heart of official statistics – help us to help you to help them!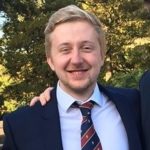 As producers of statistics, users should be central to everything we do. Whether they're policymakers, academic researchers or simply inquiring citizens, we need to make sure that our statistics are relevant to user needs.
This isn't always easy, though. We often find ourselves caught on a treadmill of producing the same outputs to the same tight and frequent deadlines. We don't always have the time to reflect on what our users actually want or even who they are. Is this 30-page PDF really as helpful as we can be? Are these numbers still as relevant as they were? Are there gaps in the data we're providing? Even if we do have the time, we might not feel empowered or able to engage with our users effectively.
We need to take a more strategic approach to user engagement.
This is something the House of Commons Public Administration and Constitutional Affairs Committee (PACAC) recommended in last year's report into the governance of official statistics (PDF, 1.0MB). And we in Best Practice and Impact (BPI) are tasked with delivering it. Over the next few months, we'll be developing and implementing a GSS-wide user engagement strategy. We'll be keeping you updated along the way.
How are we going about it?
First, we've put together a crack team of volunteers to support us. In fact, we've put together two. We've formed a cross-government working group to help with the day-to-day delivery of the strategy, and a steering group to ensure the project stays on track. Both groups have now met for the first time, with several departments represented.
Second, we've agreed an approach. We'll be developing the strategy from the bottom-up. We're starting to interview statistical producers from across the GSS to understand your user engagement success stories, and any barriers you face. We'll also be meeting with different users to better understand what "good" engagement looks like to them. This will involve a mixture of semi-structured interviews, round tables and focus groups. Finally, we'll be supplementing our findings by drawing on existing research, guidance and international best practice.
Once we've done that, we'll bring everything together into a single strategy document. We'll have clear goals and objectives, and we'll support you and your departments to deliver against them. Change takes time, but we're hoping to have the strategy in place by the end of the summer, so watch this space.
Help!
In his latest blog post, Darren Barnes draws on the lyrics of Queen to describe the Connected Open Government Statistics (COGS) project. Well, I'm going to go one better. To paraphrase the greatest rock and roll band of all time: we need a little help from our friends*.
If you work in statistical production and have insights to share, please get in touch. You might have a great example of user engagement in your area, or your own ideas for how the GSS can improve its engagement with users. Or maybe you just want to air your frustrations about the barriers you currently face. We'd love to hear about them. So, don't just let it be* – email us at goodpracticeteam@statistics.gov.uk.
*Songwriters: Lennon-McCartney (1967); McCartney (1970)