This item is archived. Information presented here may be out of date.
Quality Street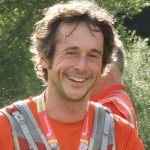 Does anyone like coffee creams? I for one didn't shed a tear when they were banished from the selection a few years ago, but the existence of a 'bring back the coffee cream' Facebook group suggests that they did have a small but loyal fan base. Could it just be that it's a matter of taste? As much as I hate to admit it, it probably is.
What is quality?
So what does 'quality' actually mean? There are all sorts of features of a chocolate that contribute to its quality. For me, one would be size – and some are easier to measure than others. It's also fair to say that there is a strong element of consumer preference.
This is also true of our statistics. It's easy to think of quality of statistics as being the same as accuracy, but it's much broader than that. There are a range of features that determine whether a product meets user needs.
We use the internationally accepted 'dimensions' of quality to give us a more complete picture:
relevance
accuracy and reliability
timeliness and punctuality
accessibility and clarity
comparability and coherence
Know your audience
Users might not put equal priority on each of these dimensions. For example, with the demand for instant information, timeliness has become increasingly important. We've seen this reflected in the brilliant fast economic indicators produced by the ONS Data Science Campus.
New developments and uses of statistics mean that quality in relation to user needs is constantly evolving. Emerging data sources are throwing up new challenges for understanding and measuring it.
What help is available?
The Quality Centre and the other teams in the Best Practice and Impact (BPI) division are here to help, so if you'd like support with improving any aspect of your statistics and analysis then contact gsshelp@statistics.gov.uk.
"Understanding, communicating and improving the quality of our products is central to our reputation and impact. This is not always straightforward, and requires us to look across the full range of dimensions of quality in relation to user needs. Everyone has a role to play, and I encourage you to draw on the guidance, training and support provided by Best Practice and Impact Division" – Jonathan Athow, Deputy National Statistician
BPI includes 3 teams – the Good Practice Team, the Quality Centre, and Harmonisation. Since taking my role in the Quality Centre, we've focused on 4 main areas:
Training and guidance
We've recently launched the Quality Statistics in Government course, which we can run on demand. We're also developing new quality guidance, which will join the suite of products such as Communicating Quality, Uncertainty and Change, and Writing About Statistics.
Soon we'll have a full up-to-date set of guidance and training available on the GSS website for all to use.
A consultancy service
This involves provision of advice and support on any aspect of statistical quality. We've provided recommendations on improving data handover arrangements between business areas, and have taken on projects for the Ministry of Housing, Communities & Local Government and the Department for International Development covering improvements to their quality assurance processes.
"The review was really helpful. We knew our approach needed refinement and having an external perspective was really useful. We have some good suggestions to take on board and look forward to continue working with the Best Practice and Impact Division through the secondment to drive the improvement of our results data." – Neil Jackson, Chief Statistician, Department for International Development.
Looking to the future
We published the first of our 'new look' National Statistician's Quality Reviews last year, on privacy and confidentiality. These reviews look at priority issues across the whole of the statistical system, and we'll soon be announcing the topic for the next one.
Building networks
We've built a network of Quality Champions across the GSS, which helps us understand and address priorities in departments, identify training and capability needs, and areas that would benefit from our consultancy service.