This item is archived. Information presented here may be out of date.
School's out for now – but don't panic!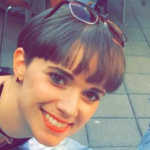 Sometime at the end of January 2019 I was on a train travelling home from London when I tried to call my husband. I was 20 weeks pregnant with my second child, on my way back from a meeting. He didn't answer. I didn't think anything of it as he often doesn't answer. But then he did phone back, to say he was at the hospital with Isaac – our little boy who was three and a half years old at the time. Isaac had jumped off a slide in soft play and managed to completely snap his thigh bone.
Initially I sighed with relief, there are a million worse reasons to be in hospital. Isaac had already managed to get a small fracture in his elbow just before Christmas – he'd needed a cast for a couple of weeks but it was only a mild inconvenience.  However, I underestimated the seriousness of breaking a weight bearing bone. To cut a long story short, we were in hospital for nine days (which felt like an eternity), he had a hip spica cast for six weeks and then he had to learn to walk again. We were told pretty early on to expect that he wouldn't be able to go back to school until September.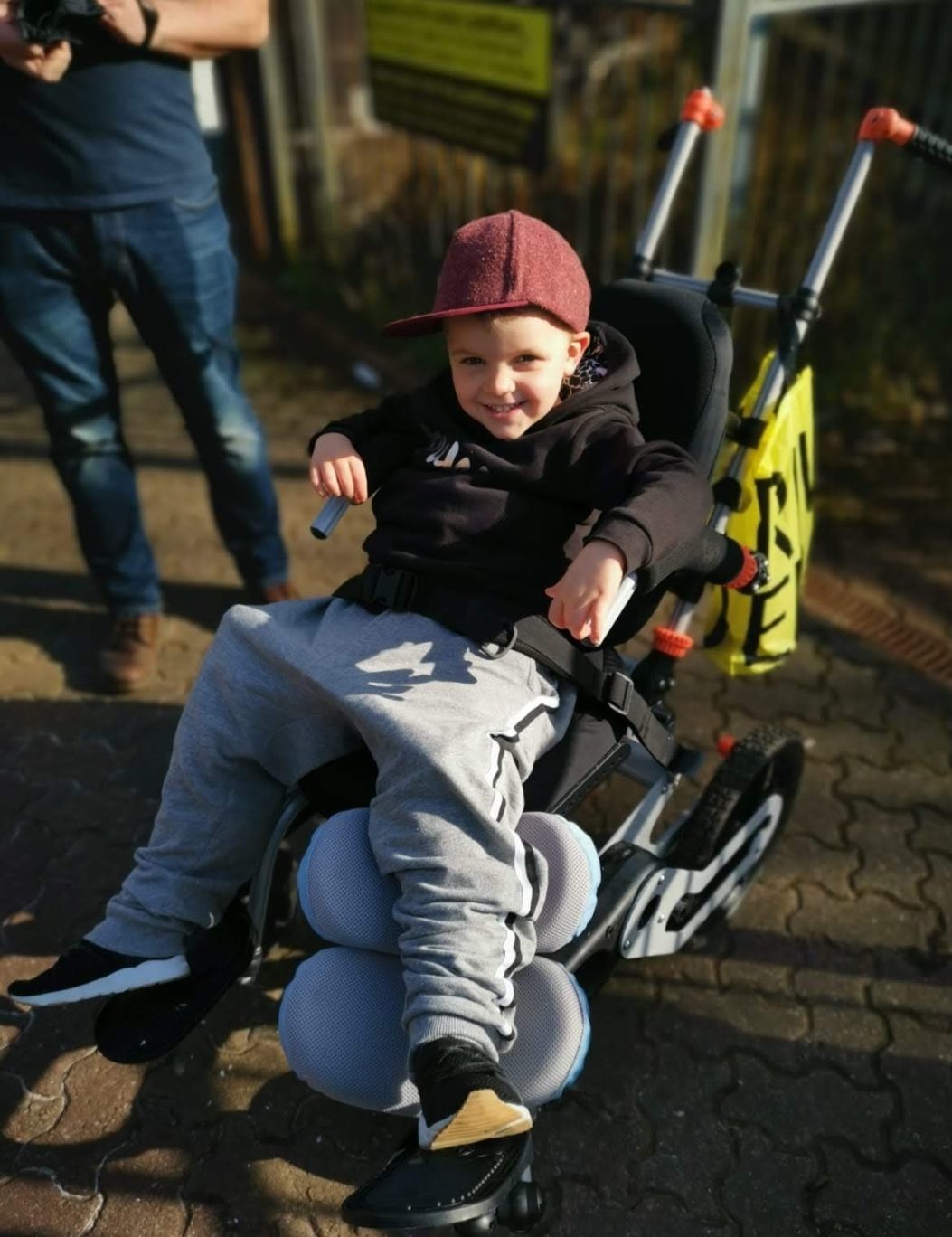 And now here we are again! In 2018 he started nursery in September and managed to make it to the end of January 2019. He started reception in September 2019 and this time he's made it to the end of March 2020. Will he ever see out a full year?
But the point of this blog post is not to recap my child's awful attendance record. It is to attempt to reassure those parents who are now facing the prospect of not seeing their children go back to school for quite some time.
I was really anxious about Isaac not being in school or any form of childcare. He is a sociable child, he loves company, he loves going outside to play. And I couldn't stop thinking about all the things he should be doing –  Easter egg hunts, end of term discos, sports day, just having lunch with his friends or singing songs in class. All the things that you remember from being a kid.
But he surprised me, and although all children are undeniably different – be prepared for your child to surprise you too. I think most children are far better at adapting to changing circumstances than we think they will be.
He did have times where he was sad, when he wanted to go out on his bike or asked why he couldn't go on the slide. And we did have a few times where we cried together at the unfairness of it all. But then we stopped and we reminded ourselves of all the things we could do.
And there were silver linings – you wouldn't normally get to spend so much time with your children. You might not normally have the time to think up stupid games you can play with nerf guns, set your superheroes up to have afternoon tea or pretend the policeman puppet has accidentally eaten a candle with a piece of fake birthday cake and screamed "It's burning my mooooouuuuuth!" (this last one was guaranteed to get a laugh every time).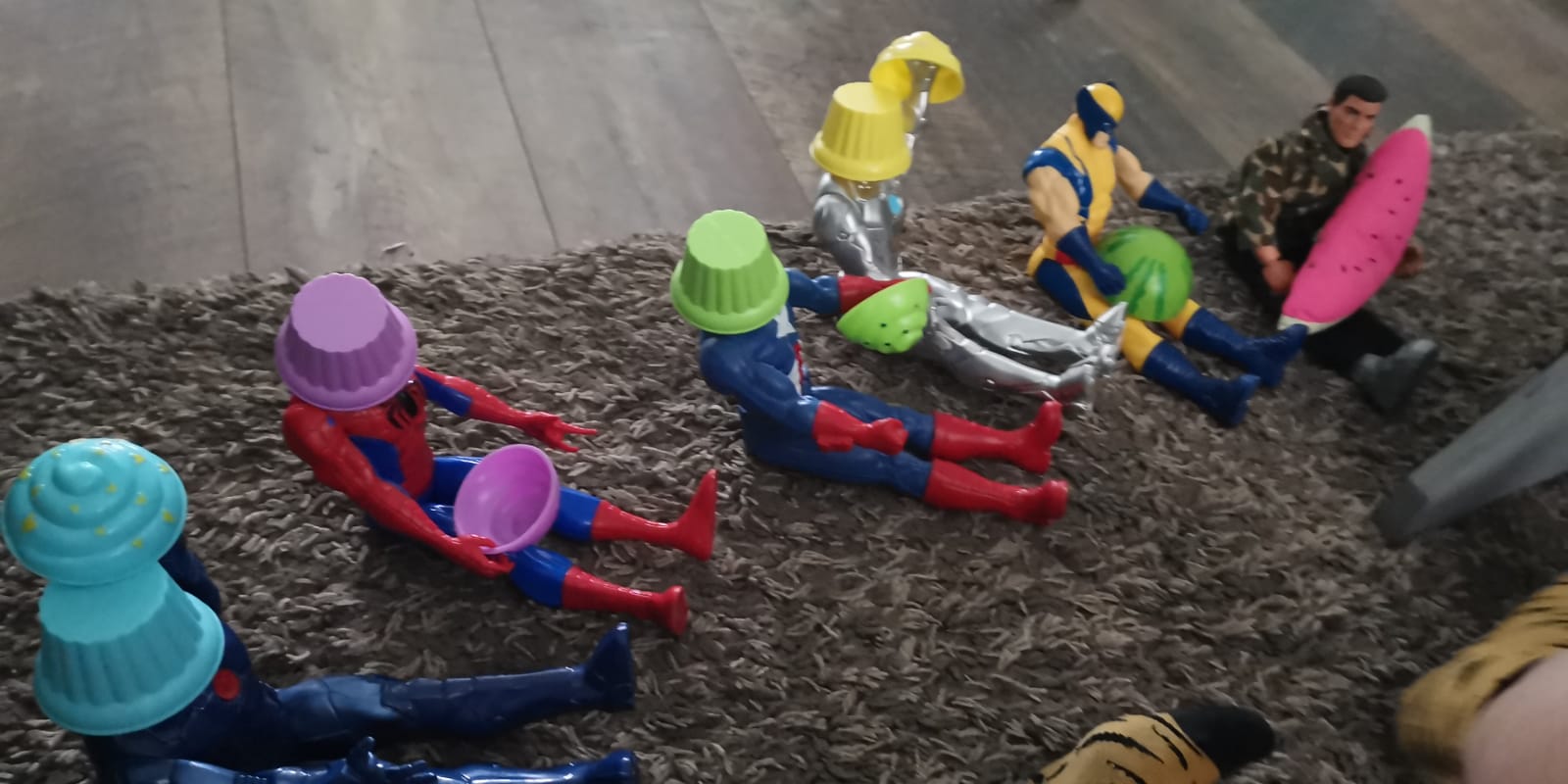 At the moment I am still getting a lump in my throat every time he asks me "Can I go see Joseph?"  or "Why won't I be able to go to school?" or "Why is this my last rugby lesson?". We have tried to explain that this is going to go on for a while but I know he doesn't really have a proper concept of time.
I also know I will probably cry when I see his uniform come out of the wash and I have to put it away, knowing he'll likely have grown out of it by the time he gets to go back to school. Or when I see his lunchbox lying unused, or when I think of how much he likes his teacher – who probably won't ever be his teacher again.
This time the challenges are different – last year he couldn't run around but he was allowed to go out and see whoever he liked. This year he can run around but he's restricted in who he can see and where he can go. I can only hope that he'll react to his restrictions as he did last year. Fingers crossed!
Remember:
Focus on what you can do and not what you can't
The digital age is a wonderful thing in these circumstances
WASH YOUR HANDS