This item is archived. Information presented here may be out of date.
The Code of Practice for Statistics turns one today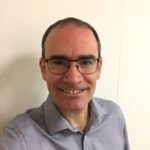 I am pleased to be saying happy first birthday to the Code of Practice for Statistics.  Over the last 12 months I have been involved in many different conversations about the use of statistics and I have found the new code to be really helpful in supporting these.
As the statistical Head of Profession in the Department for Work and Pensions (DWP), and someone who has been in the Government Statistical Service for over twenty years, you may not be surprised to hear me say that I fully embrace the message of the code: that our statistics should be trusted, high quality and of value to our users. However, over the last 12 months I have seen many others sign up to the mantra of TQV: Trustworthiness, Quality and Value.
Voluntary application
One aspect of the code that we have embraced within DWP is voluntary application.
When the code was launched in February 2018, DWP were already working with the code so there were no urgent actions, but there were some new things to consider around the code's application beyond official statistics. This was because the new code of practice was a "Code of Practice for Statistics" as opposed to the original which was a "Code of Practice for Official Statistics".
We routinely publish statistics on benefits, employment programmes and other subjects we are responsible for but, like many departments, we don't just publish official statistics. There is a wide range of other data and analysis that is important in designing and evaluating policy, forecasting spending and much more, and there can be a need for this information to be used in the public domain. The distinction between official and National Statistics and other forms of numerically-based information is one that is likely to be lost on many people – so having a choice to voluntarily apply the code in these cases has been really helpful.
We want to ensure that any use of statistics in communications activity, from a tweet, to a press notice or a presentation, aligns with the code. This ensures messages are clear, measured and appropriate for the story.
We have also been working with colleagues across the department to get statements of voluntary compliance alongside all our ad-hoc and management information releases and our research reports.
Examples of voluntary application of the code in DWP
Some examples of where we have applied the code beyond our official statistics so far:
Benefit expenditure tables:
We have added a statement of voluntary compliance with the code to our benefit expenditure tables which show historical and forecast benefit spend. Ministers see these tables well in advance of publication as they're part of the budget and spending review negotiations. This means we can't hit all requirements for official statistics, but the statement does set out why we think this is high quality analysis, why it is trustworthy and how it adds value to the debate.
Ipsos MORI research into workplace pensions:
Ipsos MORI has undertaken survey research on behalf of DWP to understand how people feel about automatic enrolment into workplace pensions and the benefits associated with it.  This research is used to monitor progress in campaigns to encourage pension saving. On occasion the findings illustrate points of interest in public debate which is why we do – from time to time – publish some findings from the survey. Information published on Ipsos MORI includes a statement of how we have applied the code in a proportionate way.