This item is archived. Information presented here may be out of date.
The GSS User Engagement Strategy – a lot can happen in three weeks!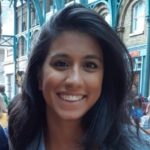 Since our last blog, we've been busy speaking with statistical producers, promoting the strategy at the Presentation and Dissemination symposium, initiating a user engagement champions network and starting discussions on Slack. We've also got a very long list of users to speak to from a wide range of backgrounds, including the media, charities, parliamentary teams and citizens. It's safe to say, the GSS user engagement strategy development is well underway!
To complement this, we were lucky enough to have Francesca Bryden from the Department for Environment, Food and Rural Affairs (Defra) on a short secondment to help us out with some desk research. Francesca was investigating existing user engagement practices. Read on to find out more.
Francesca's findings
There is a range of existing research into user engagement within official statistics. In particular, we wanted to understand:
what research exists on user engagement in the civil service
what kind of policies and processes are already in place within individual departments
how user engagement with official statistics is handled by statistics bodies internationally
The good news; many civil service departments are already carrying out proactive user engagement. This can be formal, with user consultations being the most popular formalised method. It can also be informal, such as providing individual contact details on statistical releases. There is also a growing interest in social media engagement from both sides.
It is also not clear if statistics producers are communicating with their users in the way they would like. Many departments engage through established statistics user groups and consultation programmes, while few users report being aware of these. Equally, few engagement strategies make reference to online engagement through blogs, social media, and sites such as StatsUserNet, which are often popular with users.
Internationally, official statistics producers are at varying levels of developing and implementing their own user engagement strategies. At the cutting edge of this process, there are now two questions being considered:
1. How is success with engagement evaluated?
Many policies have clear ideas of how stats producers should be engaging with their users. But very few outline how we should be judging whether our approaches to engagement are successful. How do we know if users find this approach to engagement helpful? And would we know if key user groups are not communicating with us? Understanding what successful outcomes look like is a key consideration in the process.
2. How do you engage with "non-user users"?
A large amount of user engagement is either passive or formulaic. This captures the opinions of the same invested user groups over and over. Users want producers to seek out new methods of engaging with them, with the aim of capturing new and distinct audiences. Whether we like it or not, many people access our statistics through third parties (such as the media). Many others would benefit from using our statistics but don't currently do so. How can we engage with these people who don't currently use our statistics directly?
What next?
We're still keen to hear from you. If you work in statistical production and want to help shape the new strategy then please get in touch. You should have heard about the user engagement champions network from your Head of Profession. You can find more information about this network on our Slack channel or by emailing us at goodpracticeteam@statistics.gov.uk.