This item is archived. Information presented here may be out of date.
The GSS user engagement strategy – let's talk (new) tactics!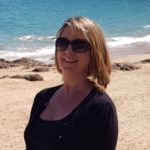 It's been six months since we started work to develop a GSS user engagement strategy. How time flies!
As you can imagine things have been a bit up and down since our last blog post at the end of February.
However, I'm pleased to say that by the end of March we had:
spoken to more than 40 producers of statistics from around 20 organisations across government
run workshops with statistical Heads of Profession and the Statistics User Forum
established a network of enthusiastic user engagement champions from across government
So, what happened in April?
April was the month we set aside for speaking to users and potential users of statistics. We had devised a plan to engage with a wide range of people through face to face interviews and round table events. We'd even booked slots to attend several user forums and events to promote our work and gather feedback.
Then the coronavirus (COVID-19) pandemic hit.
Our plans were scuppered, and lockdown meant we had other priorities to consider. Some of our team were redeployed and like all of you, we had to amend our plans and change tactics to adapt to these strange new times.
We didn't stop though!
Although we didn't want to overburden users during the coronavirus pandemic, we did want to maintain some momentum behind this important project. We worked with the Office for National Statistics' external communications team to decide, on a case by case basis, how to continue.
Round table events and face-to-face interviews were replaced by selective one to one phone interviews and Andy Schofield and I made some "guest" appearances at webinars and online forums.
We postponed seeking feedback from policy colleagues and there was no grand launch for our online survey. Also, a steady stream of cancelled events meant chances to promote our work at national and international conferences never happened.
However, on the plus side, we have:
held our first virtual meeting of newly recruited user engagement champions, with another meeting planned for 26 June
increased our use of online communication tools such as Slack
published case studies on the GSS website to share some of the success stories we heard about when interviewing producers of statistics
released our online questionnaire on StatsUserNet
conducted interviews with a small sub-set of users – while still trying to capture a range of organisations, interests and persona types
reported our progress and early findings to the UK Statistics Authority Board and the National Statistics Executive Group
But, a delay was unavoidable
The impact of the lockdown has inevitably delayed the delivery of the strategy. The planned launch in July 2020 will be postponed until later in the year when we've spoken to a wider range of users and after the UK Statistics Authority's strategy for statistics has launched. This will help to ensure the two strategies are well aligned and can work in tandem to ensure official statistics really do serve society's needs.
One final thing . . .
The Office for Statistics Regulation (OSR) also has a vested interest in how we engage with users of statistics. OSR's Job de Roij has recently been working with the Department for Environment, Food and Rural Affairs (Defra) to review their user engagement initiatives. Job has written a blog post to highlight his findings. I'd encourage you to take a look at the post and the accompanying report.
Both the blog post and report highlight both the challenges and successes of Defra's user engagement activities. The report suggests some principles for effective engagement and importantly encourages us to share our user insight and experiences with others. I'll definitely be using the report and Defra's experiences to help shape the goals of the GSS User Engagement Strategy.
Do you have anything to share?
Do you have any user engagement experiences and ideas to share? Do you want to help the project team shape the GSS User Engagement Strategy? Then please email goodpracticeteam@statistics.gov.uk or leave a message on our #userengagement Slack channel.