This item is archived. Information presented here may be out of date.
Two weeks with Best Practice and Impact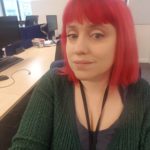 I was first introduced to the idea of secondments with the Best Practice and Impact (BPI) team during my GSS Induction training, and I was immediately intrigued
.
I had no experience of a stats team who didn't produce any statistical releases, and I
was determined
to find out how that worked
.
I
quickly
realised that two weeks wasn't even enough to scratch the surface of everything the team does!
It was an
incredibly
welcoming environment and I had a busy schedule, spending time with a range of people across the BPI team
. I had the chance to observe their current projects and learn from their expertise.
I particularly enjoyed learning about the work done by the
Methodology
Advisory Committee/Service
.
It was fascinating to see the range of projects that they work on, and I hadn't been aware of how much expertise was available for statisticians to tap in to
.
I'd also already had an interest in Reproducible Analytical Pipelines before starting the secondment and so it was great to be able to chat to experts in this field
.
They made the whole process seem very simple, and I'm excited to apply some of these strategies to make my day-to-day work easier
!
I also had the opportunity to get some hands-on experience on two different projects:
Implementation review of harmonised principle
Working with the Harmonisation team was an introduction to a world of complexity that I never even knew existed
!
Before this I'd assumed that I had a good understanding of survey design and how to minimise design bias (spoiler: I did not)
.
Harmonised principles are questions designed and tested by the real experts.
By using them, we can
be assured
that surveys are asking questions in a way that allows users to compare statistics from across departments
.
The review I did examined one of these principles (marital status) to see how well it had
been adopted
across the range of GSS surveys
.
To do this, I needed to find all the surveys produced across the GSS that asked this question. I then recorded the wording of questions asked and the response options available. This allowed me to make a judgement on where it lay on the scale of "harmonised" to "completely different".
The whole process was a real learning curve for me! I'd never realised that so many surveys were asking the same question in so many different ways.
I also hadn't considered that if surveys all used
slightly
different wordings, this could mean that their results wouldn't be comparable
.
It was also fascinating to learn the science behind the process of question design, and why changes to wording were important
.
As well as being engaging, this review gave me an appreciation for the value of harmonisation for stats producers and users
.
User engagement strategy
For my second week I worked with the Good Practice Team on the development of a GSS User Engagement Strategy
.
This project aims to find out what good user engagement is already happening in the GSS, and how users feel about it
. It also aims to produce best practice guidance and strategy for GSS members to follow. I completed a report to find out what engagement good practice was available. I also took part in some of the interviews with GSS statistics producers as part of this project.
Again this was insightful for me, and I
was inspired by
the approaches GSS members are taking towards engaging with their users
.
User engagement is uncommon and informal in my normal role, so it was interesting (and a little daunting
!)
to dive into the idea of user engagement as something proactive, planned and strategic
. It was fascinating to see what strategies have already
been tried
and tested. Seeing some best practice from the GSS has inspired me to find out more about the users of my own stats and their needs.
It was great to have the opportunity to take part in this project, and I enjoyed the idea that my work was contributing to a larger strategic aim
.
I felt that my secondment was an invaluable experience!
I've come away from it with feeling inspired and encouraged to translate some of the best practice and ideas I've seen to my own work
. More
importantly
, I've got a new-found appreciation for the BPI team!
Whatever you're currently doing, they've got tools to make your work more streamlined, higher quality, and more valuable for your end-users
.