This item is archived. Information presented here may be out of date.
What is the value of our statistics?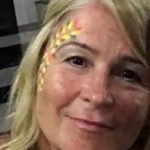 We now live in a world awash with data and people can look up almost anything they want. But what gives "official" data its unique competitive edge? The data we produce at Office for National Statistics (ONS) is underpinned by the Fundamental Principles of Official Statistics and the UK's Code of Practice for Statistics.
This means that our statistics shine out in comparison to what can be low quality data from more questionable sources, and can be held up as impartial, robust, good quality, trustworthy, and as addressing the key information needs of people in the UK.
Demonstrating the crucial role and value of official data, however, is not an easy task. But it is a vital one. I've been working closely with United Nations Economic Commission for Europe (UNECE) where I took charge of an extensive international engagement exercise. The aim of this exercise was to bring like-minded countries together looking to achieve the same goal in assessing the value of official statistics.
The exercise has been an excellent opportunity for us to engage with other National Statistical Institutions around the world. I am so proud to talk about the work that we do and know that other countries are looking to the UK to lead the way.
Achieving this shared goal helps to show why what we do matters to society. If we understand the value we can do more of the right things to produce and communicate statistics and better support decision-making.
ONS are now leading this international task force with the UNECE to test a framework(PDF, 4MB) with a set of measures which strives to show this crucial role of evidence.
We kick started this work by hosting a very successful event in London in September 2019.
We are working with 26 countries and will be sharing challenges and experiences. We will also be developing and the testing of methods as we gather and quantify evidence.
The focus is on looking at measures that are:
objective (reflecting the use of official data)
subjective (information derived from surveys on trust and satisfaction)
monetary valuations (including impact)
I am now reaching out across the GSS to capture value on UK statistics. I am looking for case studies that show evidence on value, benefits and impact. I am also looking for ideas for methodology to develop for the three measures above. I am interested in gathering examples of how statistics are used, where official data shows value, how statistics serve people, guide decisions, choices and understanding. This may not just be for policy makers but by all of us in our daily lives to show how important statistics are and the value that the GSS provides.
Don't be daunted by the challenges of monetary valuations. It'd be great if there are GSS case studies that estimate value in monetised terms. But equally important and useful would be case studies that gather subjective views of users (for example, through surveys) and objective measures of use; for instance downloads, engagement rates and use in policy documents and in the media (social and traditional).
I am finding this work so interesting, exciting, innovative and so worthwhile, and I'm yet to meet anyone who doesn't see the benefit of it.
We will be reporting on progress at the at the plenary session of the Conference of European Statisticians in the summer of 2021. We now have about year to prepare a draft – so no time to spare! Some say it's impossible to put a value on all that we do, but we have to start somewhere.
If you have any ideas or if you're working on something that could contribute to help in assessing the value, benefits or impact then please get in touch with Angela.Potter@ons.gov.uk or email valuing.official.statistics@ons.gov.uk