24th GSS Methodology Symposium
Date

17th July 2019 10:00am to 5:00pm

Venue

The KIA Oval, London, SE11 5SS
Message from Charles Lound, Symposium Organiser, 22 July 2019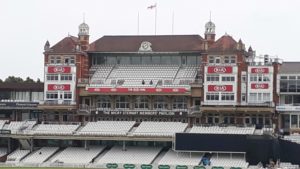 A big thank you to everyone who made the Symposium a success. Special thanks to the business support team, Jo, Karen, Jess, Matt and Joe, for locating the new venue at the eleventh hour and making the day run so smoothly. Great to have a full program of keynotes and parallel sessions, with session chairs volunteering to keep the sessions flowing and in some cases present as well.
Best wishes, and see you next year,
Charles
More data, better statistics
The 24th GSS Methodology Symposium was on 17 July 2019 at The Oval. The programme for the Symposium, is linked here: (Link to Programme).
We are sharing and linking more data, transforming data collection systems to centre on the respondent and exploring non-traditional sources. This means we have a greater volume and variety of data for statistics, which presents both opportunities and challenges to extract maximum value and meet the needs of our users.
The Symposium included keynote talks from
Tom Smith, Managing Director, ONS Data Science Campus
Rachel Skentelbery, Deputy Director, Head of Methodology at ONS, deputised by Hannah Finselbach Asst. Deputy Director, on the day
We had parallel sessions with presentations on work including:
working with large and complex data sets
understanding the impact of linking data
managing coherence and comparability when data or methods change
explaining the quality of statistical products and its role in decision making
[Tables below under construction]
Morning Parallel Sessions
Afternoon Parallel Sessions
---